You don't have to go it alone.
With my help, you can discover lasting change and personalized solutions to your ongoing struggles. I will help you to actualize your true potential; ultimately, moving toward an empowered, harmonious, and insightful life course.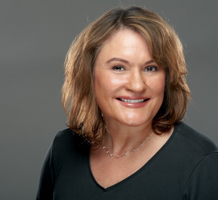 Dianna Ducote-Sabey, PhD
Licensed Psychologist & Collaborative Journeys Founder
As a licensed counselor, I will provide a safe and comforting environment where you can feel supported and inspired, empowering you to strive for and achieve the goals required to change your life for the better.
I have the greatest respect for my clients and the unique wisdom they carry. Sharing my own wisdom and clinical expertise with clients is the greatest honor and one of my passions in life. Supporting you in the achievement of your goals is the foundation of this center. I truly believe that it is never too late to embark on a new or enhanced life course!
The extensive clinical training that I have received will allow me to effectively diagnose and treat a variety of emotional concerns you may have. Through a collaborative process we remove barriers to your success and create new cycles of responding to yourself and others. Clients learn immediate strategies to alter their life course and actualize their potential. Using empowerment and techniques for mapping and achieving goals clients create a meaningful plan to make lifestyle changes previously believed to be out of reach.
I am deeply committed to providing you with a therapeutic regimen that fits your specific needs, so that true change and relief from your pain comes sooner rather than later.